INGREDIENT
The secret to serving the finest aromatherapy products is truly rooted from an authenticity of natural ingredients.
Acacia senegal gum & Hydrolyzed rhizobian gum
Acacia Gum
Africa
Youth of the skin
Diminish fine lines and deep wrinkles
Instant skin tightening
Immediate lifting
Aquilaria Crassna Oil
Agarwood Oil
Cambodia / Thailand
Calming aromatherapy
Repair damaged skin cells
Anti-inflammatory
Prevent itchy skin
Cocos nucifera (coconut) oil, Aloe barbadensis leaf extract
Aloe Vera Butter
USA
Anti-inflammatory
Soothe the skin
Act as natural moisturising agent
Non-occlusive effect
Aloe Barbadensis Leaf Extract
Aloe Vera Extract
Thailand
Anti-irritation
Anti-inflammatory
Anti-ageing
Sunburn soothing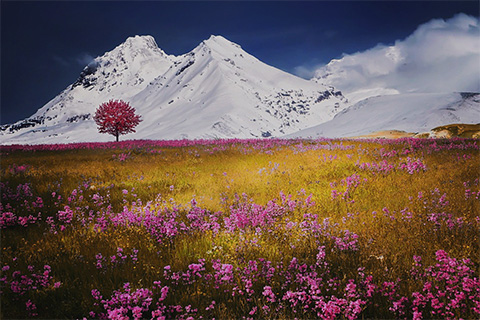 Rhododendron Ferrugineum Leaf Cell Culture Extract
Alp Rose Stem Cell
Alps
Give more youthful & vital skin
Improve the function of skin barrier
More resist against stressful environments
Regenerate epidermal stem cells
Andrographis paniculata leaf Extract
Andrographis  Extract
Thailand
Anti-microbial
Highest level of antioxidants and nutrients
Anti-aging
Give Moisturizing
Angelica Archangelica Root Oil
Angelica Root Oil
UK
Detoxification
Anti-microbial
Fight against mental exhaustion, anxiety and stress
Anti-inflammatory
Prunus Armeniaca (Apricot) Kernel Oil
Apricot Kernel Oil
USA
Has anti-inflammatory properties and helps soothe skin
Give moisturising benefit
Act as emollient
Has skin conditioning agent
Give anti-wrinkle benefit
Argania Spinosa Kernel Oil
Argan Oil (Organic)
Africa
Give anti-ageing benefit
Give anti-oxidant benefit
Improve skin matrix
Enhance skin barrier function
Rich in vitamin E and vital nutrients
Japan
Anti-wrinkle
Anti-inflammatory
Lowers radical damage and maintains internal antioxidant balance
Combats premature aging from UV exposure
Hydrogenated Avocado Oil
Avocado Butter
USA
Give moisturising and smoothing benefit
Improve skin barrier function
Protect skin against signs of aging
Soothes sensitive skin,especially scaly skin and scalps
Anti-wrinkle properties
USA
Has high antioxidant benefit
Give anti-acne and anti-aging benefit
Retinol-like activity without the negative side-effects of retinol
Protect against detrimental effects of UV exposure
Bambusa Vulgaris (Bamboo) Leaf Powder
Bamboo Scrub
Thailand
Give detoxifying benefit
Reduce swelling
Has antibiotic treatment
Tighten the skin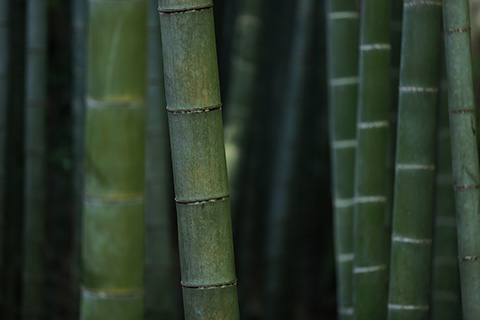 Bambusa Arundinacea Stem Extract
Bamboo Stem Extract (Organic)
France
Hight Flavones and phenolic compound that have antioxidant and protecting properties
Moisturizing and softening properties due to its high concentration in sugars and polysachride
Natural astringent for healthy skin
Help prevents wrinkles
Korea
Whitening
Brightening
Melanin inhibition
Anti-oxidant
Citrus Aurantium Bergamia (Bergamot) Fruit Oil
Bergamot Oil
Italy
Balancing aromatherapy
Give anti-bacteria benefit
Help to unclog pores and balance sebum levels
Stimulate skin's blood circulation
Netherland
Help prevent wrinkles
Helps skin gain and maintain moisture
Anti-irritant
Anti-Aging
Piper Betle (Betel Vine) leaf Oil
Betel Vine Oil
Thailand
Reduces respiratory issues
Antiseptic and anti-fungal properties
Reduces Inflammation
Anti-oxidant
Squalane, Torreya Nucifera Seed Oil
Bija Oil
Korea
Give Skin Whitening and brightening
Protect against oxidative DNA damage
Relieve irritated skin
Anti-inflammatory benefit
Regenerate the skin
Strengthen skin barriers
Bitter Orange Extract
Bitter Orange Extract
Korea
Anti-bacteria, Anti-fungal, Anti-Virus
Anti-oxidant
Disinfectant
Astringent and Boost imune
Kaempferia Parviflora Rhizome Extract
Black Galingale Extract
Thailand
Rejuvenating skin
Stimulates blood circulation
Detoxify impurities and remove dead skin cells
Pain relief
Latvia
Give detoxifying benefit
Deliver nutrients
Promote cell oxygenation
Has anti-ageing effect
Give moisturizer
Deep cleansing and metabolism-improving hyaluronic acid
Piper Nigrum (Pepper) Seed Oil
Black Pepper Oil
Thailand
Stimulating aromatherapy
Ease anxious emotion
Give antivirus benefit
Great for the circulation
Good detoxifier in relation to removing phlegm from the body
Piper Nigrum (Black Pepper) Seed
Black Pepper Seed Powder
Thailand
Promote blood circulation
Give the highest level of antioxidants and nutrients
Anti-microbial
Anti-cellulite
Avena strigosa seed extract
Black Oat Extract
France
Increase of melanin production
Reduces the formation of free eadicaland oxidation of amono acids
Detoxifies cells by activating autophagy
Anti-gray hair
Ribes Nigrum (Black Currant) Seed Oil
Black Currant Seed Oil
Switzerland
Soothing
Anti-Inflammatory
Moisturize
Reduce irritation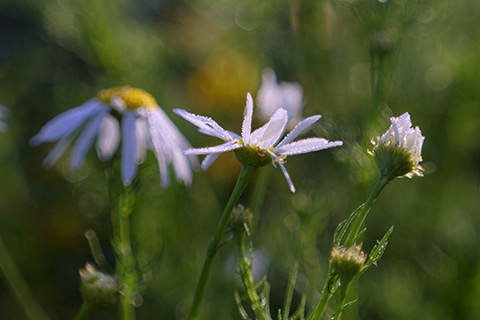 Chamomilla Recutita (Matricaria) Flower Oil
Blue Chamomile Oil
France
Relaxing aromatherapy
Calm headache condition
Give anti-allergenic benefit
Great for sensitive skin
Anti-bacteria
Nymphaea Coerulea Flower Water
Blue Lotus Extract
Laos, India
Natural moisturizer & skin balancing
Metabolism stimulation
Relief muscle tension
Tranquility scent
Ascophyllum Nodosum Extract
Brown Algae Extract
France
Anti-oxidant benefit
Anti-tyrosinase benefit
Whitening
Reduce dark sport
Calendula Officinalis Flower Extract
Calendula Oil (Organic/Bio)
France
Give anti-inflammatory benefit
Detoxify the skin
Act as skin conditioning agent
Great for dry skin
Camellia Oleifera Seed Oil(Tea Seed Oil)
Camellia Oleifera Seed Oil
Thailand
Give moisturising benefit
Feel rejuvenated
Easily absorb into the skin
Act as hair conditioner
Copernicia Cerifera (Carnauba) Wax
Carnauba Wax
UK
Anti-inflammatory
Act as skin conditioner
Prevent moisture loss
Reduce stretch marks, wrinkles, and age spots
Cannabis Sativa (Hemp) Seed Oil
Cannabis Sativa Seed Oil
Thailand
Powerful Hydrating
Anti- Inflammation
Antioxidants
Strengthen Skin's Barrier
Soothing
Euphorbia Cerifera (Candelilla) Wax
Candelilla Wax
UK
Has softening properties
Help prevent moisture loss
Act as skin protector
Condition the skin and easily absorbed
Capsicum Frutescens Resin
Capsicum Extract
Spain
Give stimulating and warming benefit
Enhance blood circulation and reduce Cholesterol
Keep the skin nourished
Prevent the skin from free radicals
Capylic Capric Triglyceride
Capylic Capric Triglyceride
Malaysia
Lipid molecules that are more readily absorbed
Promotes weight loss
Contains powerful fatty acids that fight yeast and bacterial growth
Spain
Give Oxygenating-detoxifying benefit
Support skin's absorbent action
Help skin's metabolic functions
Great for oily skin
Cedrus Atlantica
Cedarwood
North America
Anti-inflammatory
Antimicrobial
Anti acne
Anxiety relief
Centella Asistica Leaf Extract
Centella Extract
Thailand
Brightening skin
Boost immune system
Anti-oxidant
Decelerate premature of aging
Anthemis Nobilis Flower Oil
Chamomile Oil
Argentina
Digestive upset, such as indigestion, nausea, or gas
Wound healing, including ulcers and sores
Anxiety relief
Easing skin conditions like eczema or rashes
Anti-inflammation and pain relief for conditions like back pain, neuralgia, or arthritis
Promoting sleep
Cichorium Intybus Root Oligosaccharides, Caesalpinia Spinosa Gum
Chicory Root Extract
Spain
Immediate lifting effect, wrinkles vanish in 5 minutes up to more than 2 hours
Long-term wrinkle replenishing effect
Help cell regeneration and cell repair
Give smoothing benefit
Rosa Chulalongkorn
Chulalongkorn Rose Oil
Thailand
Romantic aromatherapy
Has soothing effect
Act as moisturiser
Great for uplifting
Cinnamomum Zeylanicum Leaf Oil
Cinnamon Oil
Sri Lanka
Energising
Arouse the sense and creativity
Give antioxidant benefit
Indicated for respiratory infection
Cymbopogon Nardus (Citronella) Oil
Citronella Essential Oil
Thailand
Insect Repellent
Antifungal Agent
Promote wound healing
Lift mood or fight fatigue
Eugenia Caryophyllus (Clove) Flower Oil
Clove Oil
China
Helps to reduce fatigue, mental exhaustion, anxiety and stress
Helps eliminates toxins from blood
Improves Blood Circulation
Boosting immunity
Contains eugenol which has antibacterial properties
Clinacanthus nutans leaf Extract
Clinacanthus  Extract
China
Soothing
Anti-inflamatory
Anti-irritation
Reduce scar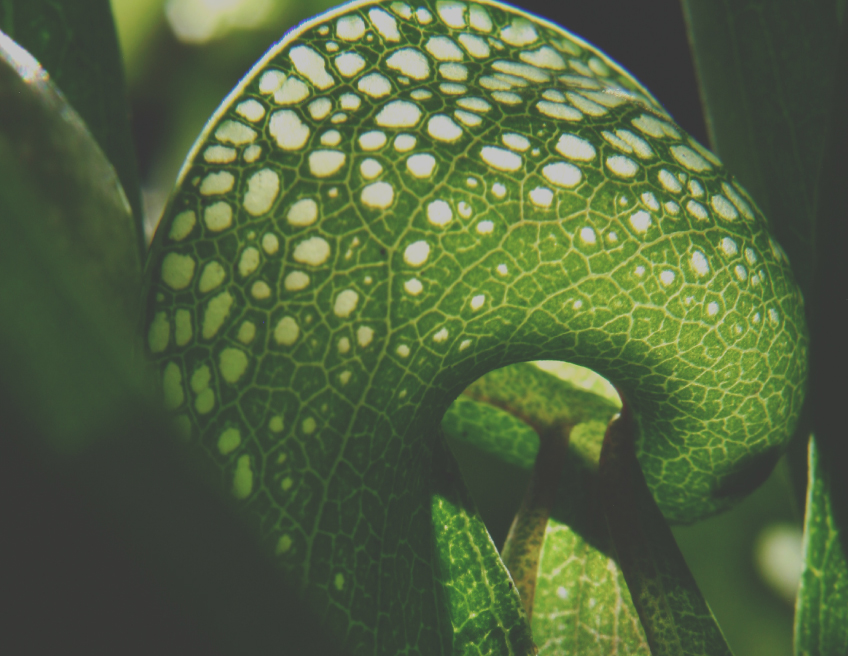 Arisaema Amurense Extract
Cobra Lily Extract
Korea
Whitening and Brightening
Anti-oxidant
Anti-tyrosinase
Reduce melamin
Reduce dark spots
Gossypium (Cotton) Seed Oil
Cotton Seed Oil
India
Give high concentrations of vitamin E, fatty acids, and antioxidants
Anti-aging
Anti-inflammatory
Anti-oxidant
USA
Skin moisturiser
Skin hydration
Exfoliate the skin
Generating radiant skin
Coco-Caprylate Caprate
Coco-Caprylate Caprate
Germany
Penetrate deep and help skin to repair itself
Promotes an intense moisturization and helps reduce the appearance of fine lines and wrinkles
Spain
Give purifying benefit
Oxygenating-Detoxifying Properties
Stimulate circulation
Provide absorbent action
Great for restructuring action
Contain all minerals that body needs
Cupressus Sempervirens Oil
Cypress Essential Oil
France
Improve respiratory processes
Relieve stress
Regulate blood flow
Anti-bacteria
Cystoseira Compressa Extract
Cystoseira Compressa Extract
Spain
Restructures keratin fibers
Protects hair against thermal treatments
Improves the sensory and physical characteristics of hair, increasing brightness significantly
Restores the natural appearance of hair, as it repairs the harmful effects of chemical treatments
Croton Lechleri Resin Extract
Croton Lechleri Resin Extract
Peru
Give moisturizer
Anti-wrinkle and increase skin elasticity
Anti-oxidant
Improves the barrier function
Israel
Rejuvenating skin
Stimulates blood circulation
Detoxify impurities and remove dead skin cells
Pain relief
Diamond Powder
Diamond Powder
France
Give brightening benefit
Activate microcirculation
Improve skin complexion
Act as gentle exfoliator
Peucedanum Graveolens (Dill) Extract
Dill Extract
France
Give antioxidant benefit
Give Anti-ageing
Increase elasticity and firmness
Smooth the skin
Great for sensitive skin
Hylocereus Undatus Fruit Extract
Dragon Fruit Extract
France
Supports rebalance in skin microbiota
Reinforces the skin barrier function
Boosts natural skin protection against the aggressions of daily life
Natural solution to provide a brighter healthy-looking skin
Durio Zibethinus Fruit Extract
Durian Extract
Thailand
High anti-oxidant
Anti-aging
Give moisturizing
Rich natural multivitamin and a multi-mineral supplement
Eucalyptus Globulus Leaf Oil
Eucalyptus Oil
China
Anti-bacterial
Support the respiratory system and soothe physical discomforts
Refreshing and relaxing aromatherapy
Stimulates the scalp, fights dandruff and improves hair elasticity
Leontopodium Alpinum Flower/Leaf Extract
Edelweiss Extract (Organic)
Switzerland
Super strong antioxidant
Skin and cells protection
Rebalancing skin and anti-inflammation
Suitable for sensitive skin
Glycerin, Phyllanthus Emblica Fruit Extract
Emblica Extract
Spain
Anti-hair loss
Promote hair growth
Prevent follicle miniaturization
Boost collagen XVII
Eclipta Prostrata Extract
Eclipta Extract
South Korea
Representative plant of longevity and rejuvenation
Preventing gray hair or improving gray hair
Increase of melanin production
Anti-microbial
Foeniculum Vulgare (Fennel) Oil
Fennel Essential Oil
Spain
Energising
Relieves stress related emotions
Anti-Oxidant
Oestrogen stimulant and balances the menstrual cycle
Boswellia Carterii Oil
Frankincense Oil
Somalia
Balancing aromatherapy
Give Anti-inflammatory benefit
Give rejuvenating benefit
Great for dry and mature complexions
Promoting cell and tissue regeneration
Poria Cocos Extract
Fu Ling
China
Restore immune function
Anti-oxidant
Improving circulation
Ferula Galbaniflua (Galbanum) Resin Oil
Galbanum Oil
China
Arthritis and rheumatism through boosting blood circulation in the body
Anti-inflammatory
Soothing
Strengthening and relaxing properties
Pelargonium Graveolens Oil
Geranium Oil
South America
Balancing aromatherapy
Anti-inflammatory
Anti-bacteria
Reduce scar and wrinkle
Zingiber Officinale (Ginger) Root Oil
Ginger Essential Oil
China
Energising
Anti-Inflammatory
Anti-Oxidant
Promote hair health and growth
Glycosphingolipids
Glycosphingolipids Extract
France

Maintain skin barrier
Moisturizing
Skin Restructuring
Soohting
Saliconia Herbacea Extract
Glasswort
France

Give intense hydrating benefit
Restore lipid barrier and improve epidermal
Reduce water loss from aggressive atmosphere
Regulate DNA of skin cell
Silkworm Cocoon Extract
Golden Silk Extract
Thailand

Anti-oxidant
Anti-inflammatory
Collagen booster
Keep hair shiny & prevent damage from direct sunlight
Citrus Paradisi (Grapefruit) Fruit Extraxt
Grapefruit Extraxt
Malaysia
Anti-microbial and anti-inflammatory
Anti-oxidant
Refreshing agent
Smoothing agent
Citrus paradisi (Grapefruit) Peel Oil
Grapefruit Oil
USA
Uplifting aromatherapy
Helps the body to ease water retention and cellulite
Calm muscle fatigue condition
Give antitoxic benefit
Tone the skin and tissues
Vitis Vinifera (Grape) Seed Oil
Grape Seed Oil
UK
Has antioxidant properties
Soothes skin and prevents irritation
Moisturising and hydrating supple and luminous
Comedogenic rate : 1
France
Give detoxifying benefit
Act as deep cleanser due to it has negative charge
Anti-ageing
Has high absorbent action
Stimulate blood circulation
Great for oily skin
Morroco
Give purifying benefit
Absorb impurities
Reduce sebum content
Great for skin's nourishment
Has a very high content of anti-oxidants
Contains high amino acid 20-24 types, carbohydrate, minerals, vitamins and trace element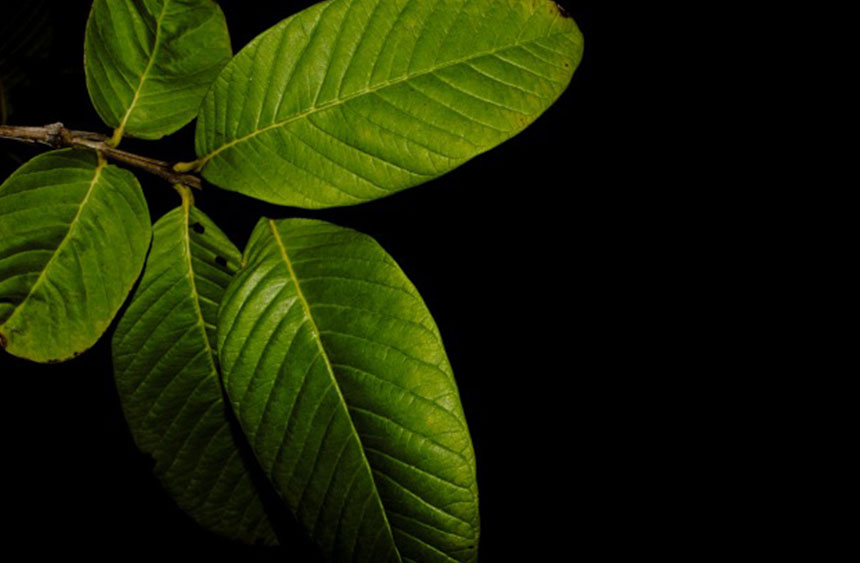 Psidium Guajava Leaf Oil
Guava Leaf Essential Oil
Thailand
Reduce pain and inflammation
Prevent hair loss
Anti-bacteria
Anti-oxidant
Butyrospermum Parkii (Shea) Butter
Ghana Shea Butter
Ghana
Anti-oxidants
Anti-aging
Soothing
Rejuvenating
Height Vitamin E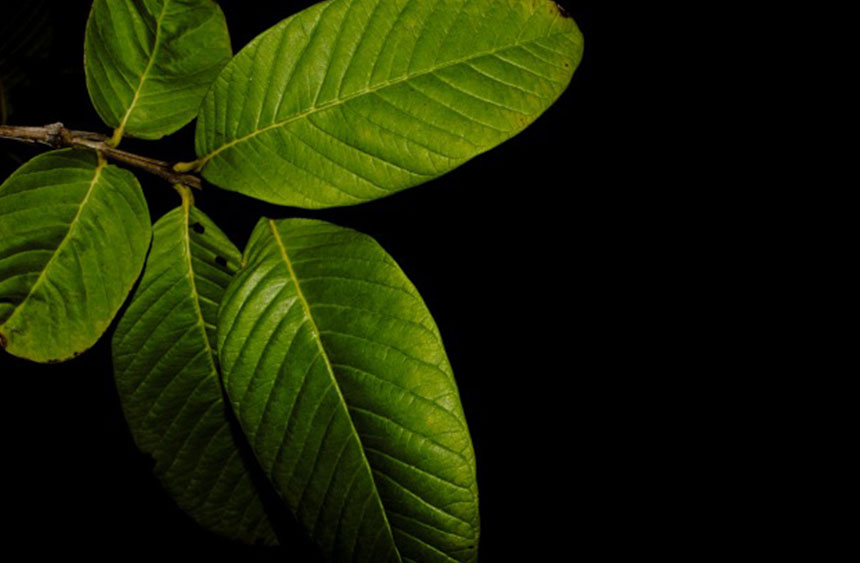 Psidium Guajava Leaf Extract
Guava Leaf Extract
Thailand
Give anti-bacteria benefit
Has anti-inflammatory properties
Reduce acne due to their high percentage of Vitamin C
Provide the highest level of antioxidants and nutrients
Heilmoor Clay
Heilmoor Clay
Italy
Give purifying benefit
Oxygenating-Detoxifying Properties
Improve blood circulation
Great for revitalising the skin
Cannabis Sativa Seed Oil
Hemp Seed Virgin Oil
Australia
Natural UV protectant
Great source of vitamins and minerals
Aanti-bacteria, anti-fungal, anti-oxidant
Nourishing & moisturizing
Sodium Chloride
Himalayan Salt Scrub
Pakistan
Removes dead skin cells
Promotes clearer and softer skin
Reduces the appearance of hyperpigmentation
Rich mineral content can help body detoxify
Hibiscus Sabdariffa (Hibiscus) Flower Extract
Hibiscus Extract
France
Anti-oxidant
Anti-aging
Moisturize
Increase hair shining
Hyaluronic Acid
Hyaluronic Acid
Czech Republic
Moisturizing and softening properties
Reduce water loss from skin
Anti-aging
Anti-oxidant
Jasminum Sambac (Jasmine) Flower Extract
Jasmine Sambac Absolute
China
Benefit
Relaxing, Balancing
Relieve muscle cramps
help alleviate lack of confidence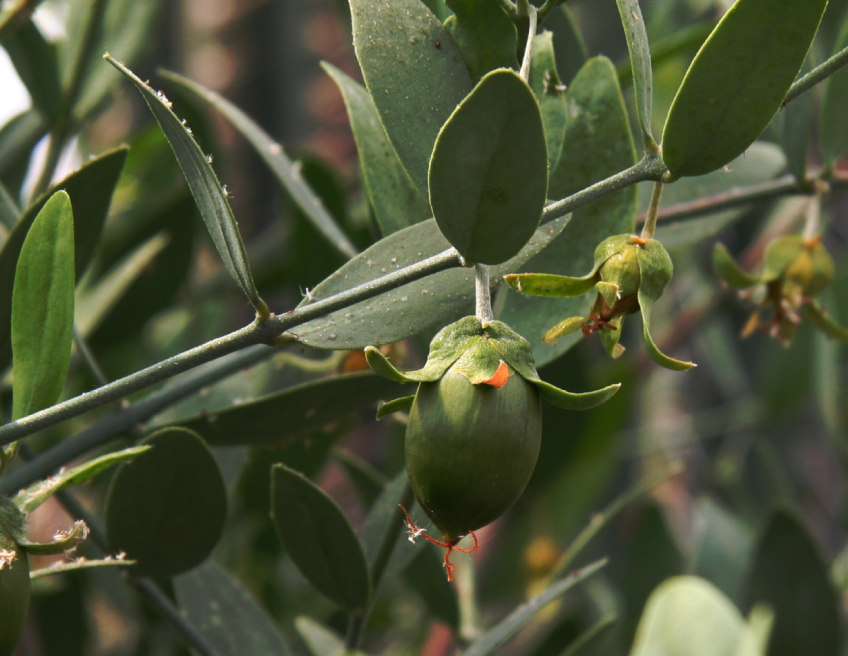 Simmondsia Chinensis (Jojoba) Seed Oil
Jojoba Oil
USA
Anti-bacterial
Helps diminish dullness
Up glowing Skin
Deeply penetrate
Anti-imflammatory
Comedogenic rate : 2
Juniperus Communis Fruit Oil
Juniper Oil
Australia
Energising aromatherapy
Detoxifiying
Help hair loss and dandruff
Prevent cellulite formation
Used as a disinfectant
Citrus Hystrix Leaf Extract
Kaffir Lime Leaf Oil
Thailand
Refrashing aromatherapy
Reduce muscular pain and skin inflammation
Calm stress-related condition
Give anti-bacterial benefit
Act as natural insect repellent
Terminalia Chebula Extract
Kot Phung Pla Extract
Thailand
Anti aging
Anti-oxidant
Soothing
Anti-tyrosinase
Citrullus Lanatus (Watermelon) Seed Oil
Kalahari Melon Seed Oil
South Africa
Give antioxidant and anti-aging benefits
Has moisturising
Reduce inflammation
Repair skin damage and scars
Kigelia Africana Fruit Extract
Kigeline Extract
Africa
Give anti-ageing benefit
Fight free radical damage
Improve the firmness and the elasticity of the skin
Lavandula Angustifolia (Lavender) Oil
Lavender Oil
France
Relaxing aromatherapy
Give anti-inflammatory benefit
Provide anti-bacteria properties
Soothe the skin
Cymbopogon Citratus Leaf Oil
Lemongrass Oil
Bhutan
Refreshing aromatherapy
Widely used in Ayurvedic therapy
Improve poor circulation
Great for muscular pain
Act as natural insect repellent
Citrus Medica Limonum (Lemon) Peel Oil
Lemon Oil
Italy
Reduces the amount of oil production in skin and hair
Eliminates toxins in the air
Calming effect on anxiety
Relieves fatigue and flu symptoms
Backhousia Citriodora (Lemon Myrtle) Oil
Lemon Myrtle Essential Oil
Australia
Refreshing and relaxing
Antibacterial, Antifungal
Boost the immune system
Promotes Deep Sleep
Boesenbergia pandurata
Lesser Galanga Essential Oil
Thailand
Anti-inflammatory
Strengthens Immune System
Help Reduce Blood Cholesterol Levels
Help Promote hair Growth
Litsea cubeba Fruit Oil
Litsea Essential Oil
Thailand
Antibacterial
Anti anxiety and depression
Improve digestion
Anti-inflammatory
Water, Nelumbo Nucifera Leaf Extract
Lotus Leaf Extract
France
Give anticellulite benefit
Great for body's metabolism
Has slimming potent
Repair the skin
Nephelium Longana Fruit Extract
Longan Extract
Thailand
Anti-oxidant
Anti-inflammatory
Anti-aging
Anti-bacterial
Luffa Cylindrica Fruit Powder
Luffa Scrub
Thailand
Deep cleansing and purifying
Give moisturising
Exfoliate the skin
Stimulate skin's blood circulation
Water, Lepidium Meyenii Root Extract
Maca Root Extract
Peru
Give anti-hair loss benefit
Has anti-aging properties
Improve the growth and genesis of new cells and keratinocytes
Improve the growth and genesis of new cells and keratinocytes
Artocarpus Lakoocha Wood Extract
Mahaad Extract
Thailand
Whitening
Anti-oxidant
Anti-aging
Anti-tyrosinase
Malachite Extract
Malachite Extract
Africa
Anti-oxidant
Detoxifying
Protects skin and hair against environmental aggressions
Natural and stable colorant
Citrus Nobilis (Mandarin Orange) Peel Oil
Mandarin Oil
Italy
Balancing aromatherapy
Great for stretch mark and scar
Boost immune system
Has tonic effect on the digestive system
Mangifera Indica (Mango) Seed Butter
Mango Butter
USA
Give moisturising and smoothing benefit
Reduce fine lines and wrinkles
Increase skin's youthfulness
Great for dry and sensitive skin
help to repair the skin from the damaging effects of sunlight and pollution
Sclerocarya Birrea Seed Oil
Marula Oil
USA
Antioxidant and anti-inflammatory
Anti-aging
Rich moisturiser
Great for dry skin
Marjoram (Origanum Marjorana) Oil
Marjoram Essential Oil
UK
Muscle Relaxant
Insomnia, Stress, Anxiety
Balancing
Help relax emotions during stressful moments
Mentha Arvensis Leaf Oil
Mint Essential Oil
China
Anti-spasmodic effect on the soothe muscles
Promotes healthy respiratory
Anti-Microbial
Promotes hair growth
Moringa Pterygosperma Seed Oil
Moringa Seed
UK
Anti-oxidant
Fight acne, black heads, and dark spots
Diminish signs of aging
Give moisturiser on root hair
Help stronger hair
Morus Alba Fruit Extract
Mulberry Extract
Thailand
Anti-aging
Anti-inflammatory
Anti-oxidant
Anti-tyrosinase
Glyceryl Glucoside
Myrothamnus Flabellifolia Extract
Japan
Improve skin barrier stimulation of NMF (filaggrin)
Prevent UV-induced damage
Anti-inflammatory
Maintain osmotic balance and bring much needed water to skin cells
Commiphora Myrrha Oil
Myrrh Oil
Somalia
Balancing aromatherapy
Has sedative effect to nervous system
Stimulate immune system
Great for chapped and cracked skin
Anti-bacteria , anti-fungal and anti-inflammatory
Citrus Aurantium Dulcis (Orange) Flower Water
Neroli Water
Italy
Relaxing aromatherapy
Anti-oxidant and anti-inflammatory
Give moisturising
Bactericidal activity
Soften scars and stretch marks
Great for dry and sensitive skin
Myristica Fragrans (Nutmeg) Kernel Oil
Nutmeg Essential Oil
West Indies
Energising
Anti-Inflammatory
Anti-Microbial
Promotes deep sleep
Avena Sativa (Oat) Kernel Extract
Oat Extract
France
Anti-wrinkle
Smooth and soothing skin
Great for dry and itchy skin
Tighten the skin
Germany
100% vegetable oil
Excellent emollient and skin barrier
Suitable especially for dry, sensitive, and hypoallergenic skin
Contain essential vitamins such as Vitamin A, D, E, and K
Olea Europaea (Olive) Fruit Oil
Olive Oil
Spain
Anti-inflammatory
Moisturising, Hydrating
Protection against premature aging, irritation and redness
Comedogenic rate : 2
Pogostemon Cablin Oil
Patchouli Oil
Indonesia
Balancing aromatherapy
Reduce tension, anxiety, and insomnia
Give anti-inflammatory benefit
Has anti-ageing
Stimulate aphrodisiac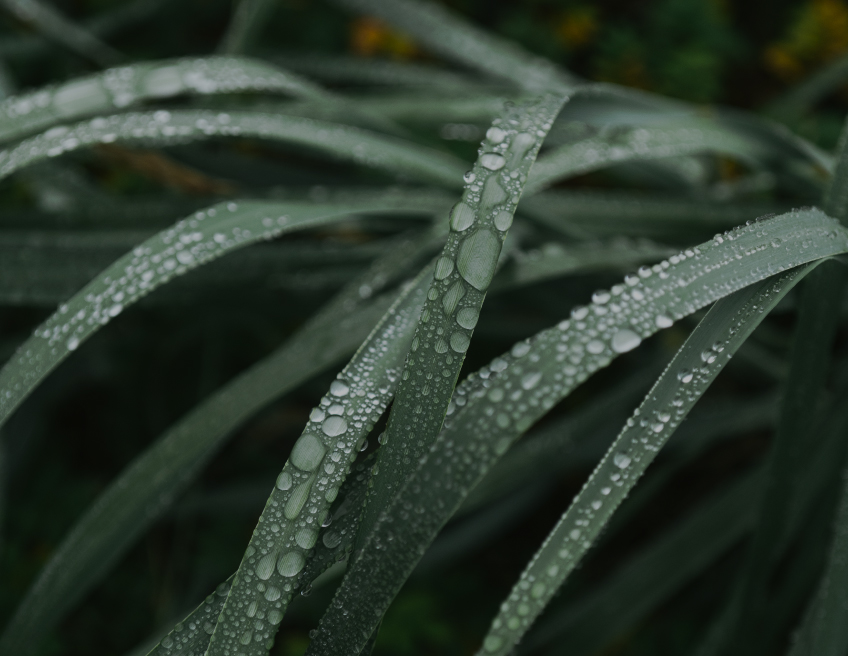 Palmarosa (Cymbopogon Martinaii) Oil
Palmarosa Essential Oil
UK
Balancing, Soothing
Anti-stress, Irritability, Restlessness
Balance moisture levels in the skin
Prevent infection Whether bacterial or viral
Carica Papaya Peel Extract
Papaya Extract
Thailand
Anti-inflammatory
Anti-oxidant
Stimulates Hair Growth
ontrolling and preventing dandruff
Mentha Piperita (Peppermint) Oil
Peppermint Oil
China
Stimulate the scalp while also removing dandruff
Promote the relief of congestion and to encourage easy breathing.
Astringent that closes pores and tightens the skin.
Antiseptic
Citrus Aurantium Amara (Bitter Orange) Leaf Oil
Petitgrain Oil
France
Refreshing aromatherapy
Calm insomnia condition
Helps prevent micobial infections
Act as acne treatment
Zingiber Cassumunar Root Oil
Phlai Oil
Thailand
Energising aromatherapy
Used in Thai culture to treat stretch
Give antioxidant benefit
Excellent for muscle pain
Anti-inflammatory properties
Pinus Palustris Oil
Pine Oil
China
Anti-bacterial, Antiseptic, Anti-Inflammatory
Enhance the hair's natural smoothness and shine and protect against dandruff
Deodorant
Energizing
Ananas Sativus Fruit Extract
Pineapple Extract
Thailand
Anti-oxidant
Anti-inflammatory
Anti-microbial
Anti-aging
Schinus Terebinthifolius Seed Extract
Pink Pepperslim
France
Give stimulating benefit
Reduce appearance of cellulite
Active blood microcirculation
Improve cell metabolism
Anti-bacteria and anti-fungal
Water, Plankton Extract
Plankton Extract
USA
Give anti-ageing benefit
Give detoxifying benefit
Has moisturising and soothing properties
Rich vitamins and minerals
Citrus Grandis (Grapefruit) Fruit Extract
Pomelo Extract
Thailand
Give antioxidant benefit
Give moisturiser
Help cell regeneration and cell repair
Improve the flow of blood in the body
Citrus Grandis Peel Oil
Pomelo Oil
Thailand
Improve wound healing
Reduce stress
Help lower blodd pressure
Give antioxidant, antibacterial, and antifungal
Punica Granatum Fruit Extract
Pomegranate Extract
France
Stimulates skin cell regeneration
Anti-inflammatory properties
Anti-oxidant and anti-aging
Can provide some protection against sun exposure
Opuntia Ficus-Indica Seed Oil
Prickly Pear Seed Oil
Japan
Give the highest amount of Vitamin E (150% more than Argan Oil)
Brighten skin complexion and dark spots
Calm down inflammation
Powerful transdermal and easy absorption properties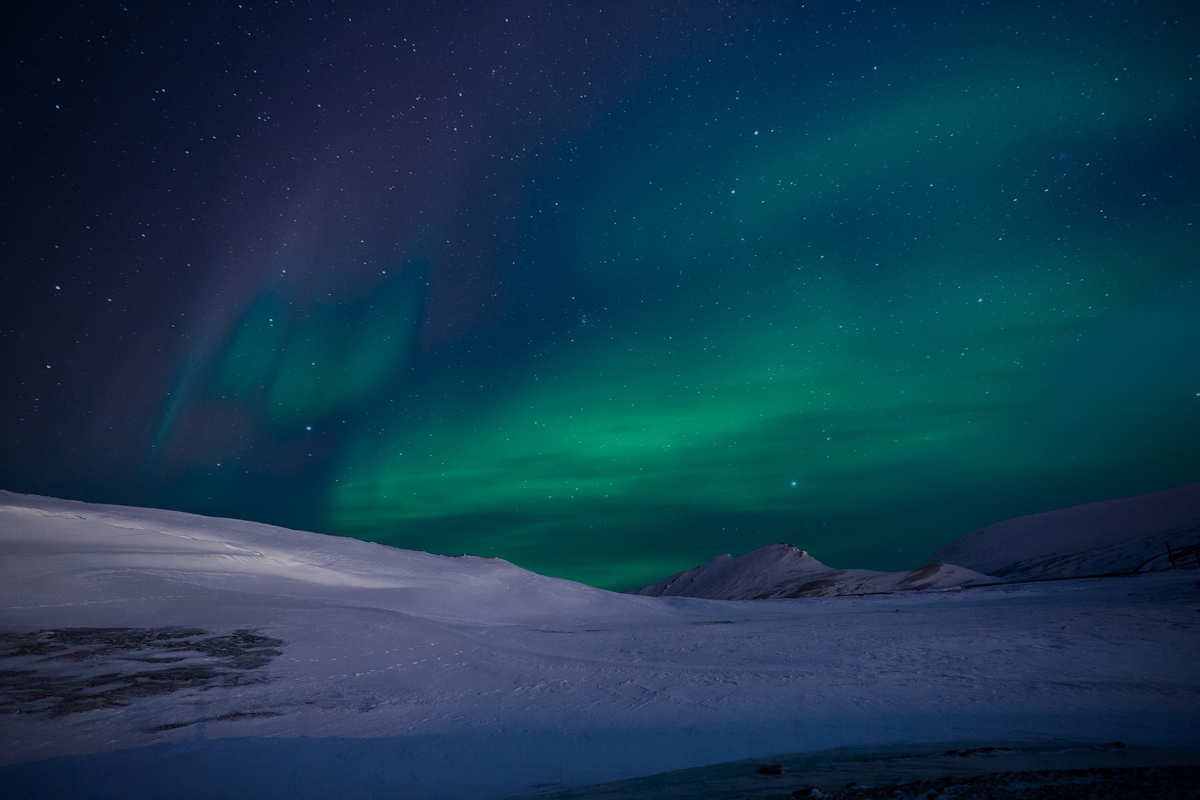 Pseudoalteromonas Ferment Extract
Pseudoalteromonas Ferment Extract
Spain
Anti-bluelight
Stimulate collagen
Anti-wrinkle
Regeneration and hydation booster
Pueraria Mirifica Extract
Pueraria Extract
Hong Kong
Give moisturising benefit
Give skin lightness
Reduce fine line and wrinkle
Enhance breast size
Rubus Idaeus Seed Oil
Raspberry Seed Oil
Chili
Has high omega 6 and fatty acid
Retain hydration and moisture in the skin
Reduce transepidermal water loss
Sun protection
Panax Ginseng Root Extract
Red Ginseng Extract
Korea
Anti-hair loss
Enhance hair growth
Anti-oxidant
Anti-dandruff
Jania Rubens Extract
Red Seaweed Extract
France
Give nourishing benefit
Soften fine lines and wrinkles
Increase collagen density in dermis
Decrease skin roughness
Oryza Sativa (Rice) bran Oil
Rice Butter
Thailand
Give antioxidant benefit
Improve dry and rough skin
Has an emollient effect
Act as occlusive moisturiser
Oryza Sativa (Rice) Bran Oil
Rice Bran Oil
Thailand
High grama-oryzanol
Improve skin barrier function
Protect skin against signs of aging
Great for dry and itchy skin
Comedogenic rate : 2
Rosmarinus Officinalis (Rosemary) Leaf Oil
Rosemary Oil
Spain
Energising aromatherapy
Anti-aging and cellulite remedies
Boots immune system and memory
Anti-inflammatory and detoxifies
Rosa Canina Seed Extract
Rosehip Oil
UK
Give antioxidant benefit
Diminish fine lines and wrinkles
Reduce skin blemishes and irritations
Deep penetrate into the skin
Reduce the appearance of scars
Rosa Damascena Flower Oil
Rose Otto Oil
Bulgarian
Romance aromatherapy
Give soothing benefit
Help skin stay soft, smooth and optimally hydrated
Balance hormones and relieve anxiety
Carthamus Tinctorius (Safflower) Seed Oil
Safflower Oil
USA
Give antioxidant benefit
Act as emollient
Smooth skin's appearance
Has anti-inflammatory effect
has high linoleic acid content that choice for the replenishment of moisture in skin
Santalum Album
Sandalwood
New Caledonia
Positive Mood
Alleviate Anxiety
Improve Fatigueand Insomnia
Reduction in Blood Pressure
Oryza Sativa (Rice) Lees Extract
Sake Lees Extract
UK
Give antioxidant benefit
Support brightening effect
Act as skin moisturiser
Soften fine lines and wrinkles
Sage (Salvia Lavandulifolia) Oil
Sage Essential Oil
Japan
Stress reduction
Anti-inflammatory
Antibacterial properties
Reducing menstrual cramps
Prunus Lannesiana Flower Extract
Sakura Extract
Japan
Give Whitening
Anti-ageing
Promote collagen and keep skin healthy
Moisturising and softening properties
Aqua, arginine, lactic acid, glycine soja germ extract, triticum vulgare germ extract, scutellaria baicalensis root extract, sodium benzoate, gluconolactone, calcium gluconate
Scutellaria Baicalensis Root Extract
Spain
Stimulate hair growth
Increase of hair density
Reduce hair loss
Activate stem cells
Sesamum Indicum (Sesame) Seed Oil
Sesame Oil
Maxico
Help heal wounds and burns
Anti-microbial
Has anti-inflammatory effect
Help prevent sun damage
Comedogenic rate : 3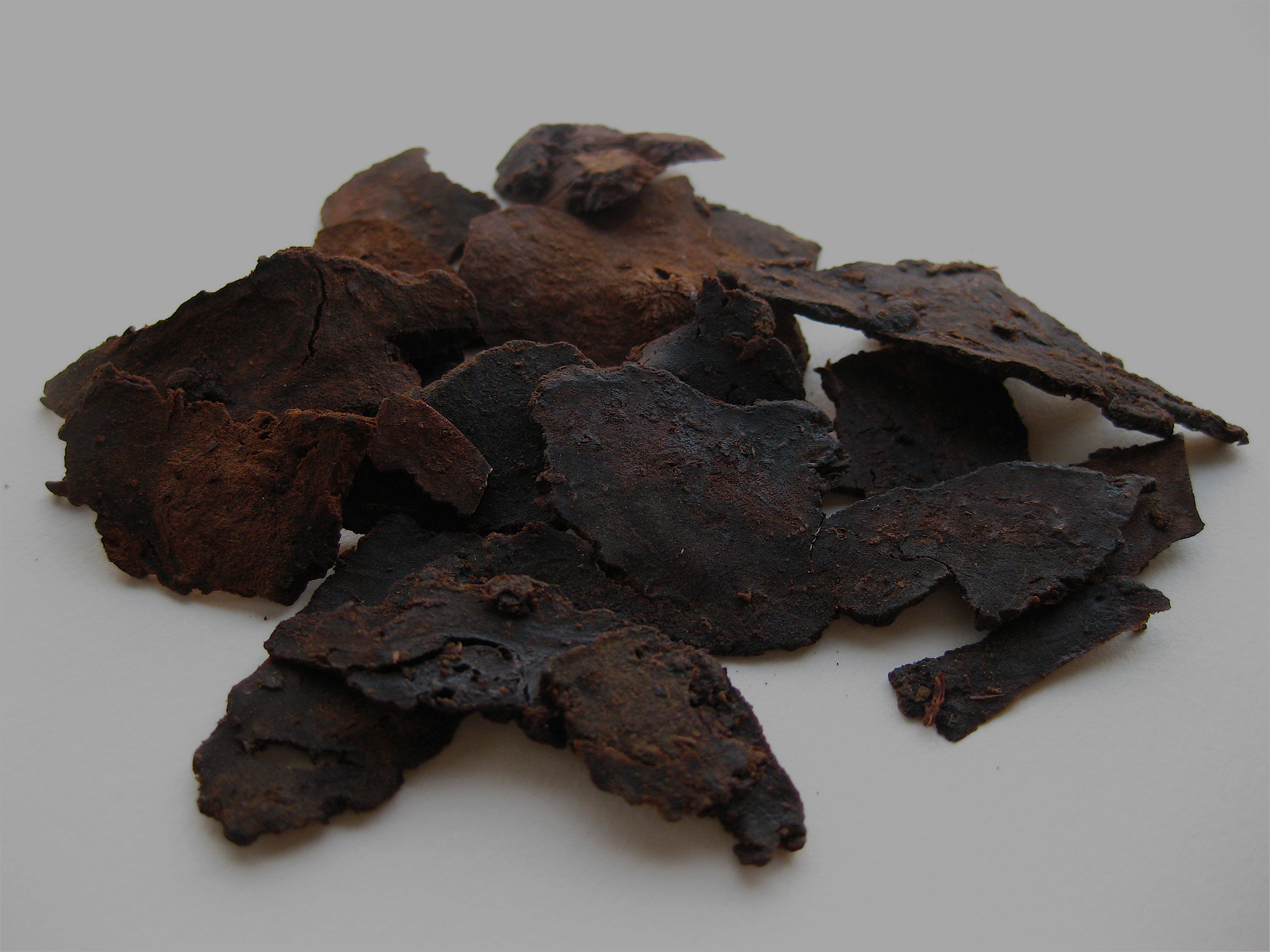 Water, Polygonum mutiflorum Thunb.
Shou Wu Extract
Singapore
Anti-wrinkle
Help anti-inflammatory
Antivirus and antibacteria
Give soothing benefit
Glycine Soja (Soybean) Oil
Soy Bean Oil
USA
Anti-inflammatory
Help moisturise the collagen below the skin surface
Anti-oxidant
Promote hair growth
Helianthus Annuus (Sunflower) Seed Oil
Sunflower Oil
USA
Rich in Vitamin A and E which help in promoting skin health
Skin-protecting barrier
Healing wounds faster
Comedogenic rate : 0
Prunus Amygdalus Dulcis (Sweet Almond) Oil
Sweet Almond Oil
UK
Relieve irritation
Act as emollient
Great for all skin types and pregnancy
Easily absorb into the skin
Ocimum basilicum
Sweet Basil Essential Oil
Thailand
Antimicrobial
Antioxidant
Anti-inflammatory
Balancing, Refreshing, Stimulating
Mentha Viridis (Spearmint) Leaf Oil
Spearmint Oil
China
Refreshing aromatherapy
Reduce inflammation
Anti-oxidant
Help Reduce Stress
Fragaria Ananassa (Strawberry) Seed
Strawberry Seed Scrub
UK
Removes dead skin cells
Promote the removal of damaged skin cells from the skin's surface
Controls Blood Pressure
Promotes Glowing Skin
Tamarindus Indica Seed Extract
Tamarind Extract
Thailand
Whitening
Highest level of antioxidants and nutrients
Anti-agieng
Exfoliate skin
Melaleuca Alternifolia (Tea Tree) Leaf Oil
Tea Tree Oil
Australia
Antibacteria, viruses and fungi
Anti-inflamatory
Prevent and reduce acne and scars
Soothe dry skin by reducing itching and irritation
Rice Ferment Filtrate
Thai Jasmine Rice Extract
Thailand
Give antioxidant benefit
Hydrate the skin
Easily absorb the skin
Great for sensitive skin
Anti-wrinkle and hepls skin elasticity
Thymus Vulgaris (Thyme) Leaf Oil
Thyme Oil
Spain
Antibacterial
Insect Repellent
Treatment to prevent hair loss
Relieve symptoms associated with atopic dermatitis
Curcuma Longa Root Oil
Turmeric Essential Oil
Thailand
Refreshing
Anti-oxidant
Anti-Inflammatory
Anti-Bacterial, Anti-Microbial, Anti-Fungal
Vanillyl Butyl Ether
Vanillyl Butyl Ether
Taiwan
Exotic warming sensation and safer than other warming agents
Enhance microcirculation
Skin conditioning
Stimulate hair growth
Squalane
Vegetable Squalane
Spain
Give anti-ageing benefit
Diminish signs of ageing
Provide deep moisture retention
Great for dry hair, nails and cuticles
Vetiveria Zizanoides Root Oil
Vetiver Oil
China
Balancing aromatherapy
Well-known as tranquility oil
Give antiseptic benefit
Natural acne treatment
Cocos Nucifera (Coconut) Oil
Virgin Coconut Oil (Organic)
Thailand
Give anti-inflammatory benefit
Natural skin moisturiser
Hair conditioning agents
Deeply penetrate into the skin
USA
Anti-oxidant
Effective at reducing UV damage in skin
Helps to strengthen skin barrier function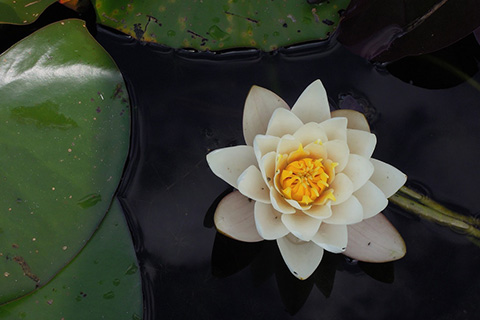 Helianthus Annuus (Sunflower) Seed Oil, Nuphar Luteum Root Extract
Water Lily Oil Extract (Organic)
France
Give astringent benefit
Tighten skin pores
Act as natural moisturiser
Has some cleaning effect
Anti-microbial
Triticum Vulgare (Wheat) Germ Oil
Wheat Germ Oil
Thailand
Anti-oxidant
Anti-Aging Properties
Give moisturiser
Promote hair growth
Nelumbo Nucifera Flower Water
White Lotus Extract
Laos, India
Natural moisturizer & skin balancing
Metabolism stimulation
Relief muscle tension
Tranquility scent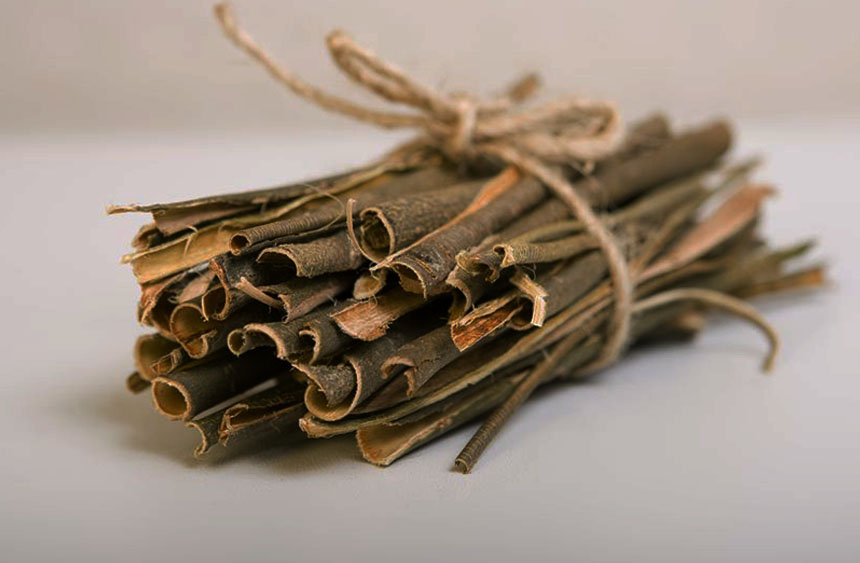 Water, Salix Nigra (Willow) Bark Extract
Willow Bark
North America
Give antimicrobial benefit
Has anti-inflammatory properties
Enhance cell turnover
Reduce fine lines and wrinkles
Hamamelis Virginiana (Witch Hazel) Water
Witch Hazel Extract
USA
Anti-inflammatory
Anti-oxidant
Tightening pores
Skin refined
Cananga Odorata Flower Oil
Ylang Ylang Oil (Organic)
Comoro
Romantic aromatherapy
Traditionally known as natural aphrodisiac
Give anti-depressive benefit
Great for hair growth
Citrus Junos (Yuzu) Peel Oil
Yuzu essential oil
Japan
Helps to bring a soothing and calming effect to the emotions
Antioxidant properties
Anti-microbial
Anti-wrinkle
Oleyl alcohol (and) Zanthoxylum Bungeanum Fruit Extract
Zanthalene Extract
France
Anti-wrinkle
Anti-inflammatory
Soothing
Anti-itching